House Of Insurance & Takaful
Insurance & takaful from best brands available online!
"Servis laju macam roket. Paling best, macam auto subscribe. Sekali dah renew dgn HOI ni, mesti lupa procedure nak renew roadtax & insuran. Terima kasih HOI kerana memudahkan."
Helmi Ramli
, iMAG WallSticker, Shah Alam
"Thank you for helping me through the renewal process. The response time was quite fast despite the communication is only through email. Keep up your good work & sure I will be using your services again in the near future."
Nurul Hazwani
, KPJ Healthcare Berhad
"Definitely I will share this good service about https://www.hoi.my/ to my family members & colleagues."
Mazlan Ab Rahman
, Hiliran Ampang
"Received it today! The best service I ever had. Good job!"
Veronica Alexander
, Subang Jaya
"Noted with many thanks. I have received the notification from PosLaju in this morning. I am impressed with the quick and responsive service given by your side. Good job!"
Lee Shin Yi
, Bandar Puteri Klang
"Thank you so much. Your service so fast and very good!"
Farahzila Ariffin
, Shah Alam
"Fast and Easy. Will recommend to friends and family. Keep it up."
Vincent Low
, Damansara
"Mudah untuk orang yang sibuk. Sedar sedar dah dapat roadtax"
Mohd Fairuz Affendy
, Kajang, Selangor
"Thank you for your awesome service. Thumbs up!!! Thank you."
Nuratiqahnadzirah Abdul Rani
, Universiti Islam Malaysia, Cyberjaya
"Servis sangat memuaskan hati, pantas & terbaik…"
Muhammad Sufian Bin Mohamad Nasir
, Royal Malaysian Air Force, Malaysia
"My 3rd year with HOI Insurance & Takaful. Fast service and fast responses via email. Updates document status is an extra well-done job. Tq"
Sha Hashim
, Universiti Putra Malaysia
"Renewal of insurance and road tax very easy. Notification of delivery status is a plus. Overall good experience and cheaper than services offered by the motorcycle shop"
Amir Abdullah
, Mara Institute of Technology, Malaysia
"Received my motorcycle road tax in less than 24 hours. Thanks for great service."
Kept Syahmi
, Malaysia
"Renew Insurans & Roadtax motosikal online jeee…siap laminate! Duduk dekat office je dgn hp je dah boleh buat, malas nak keluar hadap jalan jem, sana sini dgn sibuknya. Terlampau cepat! Minta quotation sehari, dpt quotation bayar terus sebab harga xmasuk akal, lepas pos dan esok tengahari dah dpt roadtax!"
Jacob
, Cheras Baru, Kuala Lumpur, Malaysia
Contact us – email to renewal@hoi.my or call 0383200200.
** To date 2018 insurance & takaful served percentage by brand policy count.
Liberty Insurance

32.83%

32.83%

Kurnia / AmGeneral Insurance

19.19%

19.19%

Zurich Takaful

8.24%

8.24%

Etiqa Takaful

20.87%

20.87%

Takaful Malaysia

3.90%

3.90%

Allianz Insurance

4.09%

4.09%

MMIP

0.05%

0.05%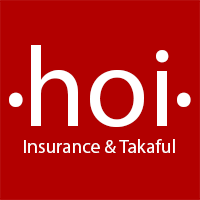 Zurich General Takaful shariah-compliant solutions are made available to customers through their sister companies, Zurich General Takaful Malaysia Berhad and Zurich Takaful Malaysia Berhad. With a combined network of branches across 40 locations nationwide and the support of dedicated employees, agency force, distributors and reputable partners, Zurich is committed to deliver what matters, when it matters, to their customers in Malaysia. Founded in Switzerland in 1872, the Zurich Insurance Group ("Zurich") is one of the world's leading insurance groups, and one of the few to operate on a truly global basis.
Etiqa is the insurance and takaful business of the Malaysian banking group Maybank. It offers life and general insurance as well as family and general takaful products. Etiqa Insurance is one of the top conventional insurers in Malaysia by gross premiums written
With a capitalization of RM200 million, and total assets exceeding RM2 billion, Kurnia Insurans stands as a pillar of the industry, representing stability and strength. Annual premiums in excess of RM1,096 million, having been achieved, have now become the base projection for the future.
AmGeneral Insurance Berhad (AmGeneral) is founded on a combined business of two former entities, AmG Insurance Berhad and Kurnia Insurans (Malaysia) Berhad with the acquisition of KIMB by AmBank Group and Insurance Australia Group International Pty Ltd (IAG) in September 2012. With our strengthened market position, AmGeneral stands as a pillar of the industry, representing stability and strength with exceptional product offering, distribution and customer service.
The change of name to Liberty Insurance Berhad follows the completion of the Liberty Mutual Group's acquisition of the majority share from Uni.Asia Capital Sdn. Bhd. in July 2014 – through its subsidiary Liberty Seguros. Liberty Insurance Berhad's insurance products and services range cover personal & commercial automobile, homeowners, accident & health, general liability, property, surety, workers compensation, personal, travel and speciality lines.
Syarikat Takaful Malaysia Berhad is a Malaysian takaful company, the first of its kind in the country. It was the second largest takaful operator in Malaysia in 2013 for both family and general takaful. Syarikat Takaful operates under the wakala model, under which it manages the funds generated by takaful contributions and receives a service fee from the funds. Formed in 1984 at the recommendation of Task Force on the Study for the Establishment of an Islamic Insurance Company in Malaysia.
Allianz is a European financial services company headquartered in Munich, Germany. Its core businesses are insurance and asset management. As of 2014, it is the world's largest insurance company, the largest financial services group and the largest company according to a composite measure by Forbes magazine as well as the largest financial services company when measured by 2013 revenue. Allianz operates as an international insurer on almost every continent.