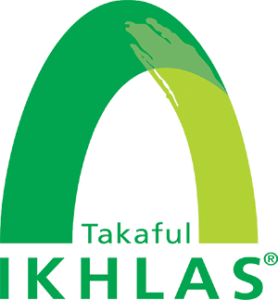 Takaful Ikhlas offers the full range of their product online! Click on the button to subscribe now!
Call us at 0383200200 if you need any assistance.
Bantuan IKHLAS
Comprehensive Motor Takaful Plan provides 24-Hour Road Assistance. You just need to dial 1-800-88-1186 for assistance in the event of an emergency or road accidents.
Assistance Services
1. Towing & Emergency Assistance
If the vehicle breaks down and is immobilised, our call centre will organise & pay up to a maximum of 50km on roadside repair and/or towing of the vehicle to the nearest repairer or safe storage place or the drivers/passengers place of residence.
2. Roadside Assistance
Includes delivery & installation of the new battery, jump start, flat tyre assistance & delivery of fuel (cost of tyre, battery & fuel are borne by the participant).
Homeowners IKHLAS
At Takaful IKHLAS, we offer Comprehensive Houseowner & Householder protection within your private residence with peace of mind as your assets are securely covered.
Houseowner – Covers the Building/house structure of your home against loss or damage
Householder – Covers Contents of your homes such as furniture, household goods, electrical equipment personal effect and valuables.
We cover your property against the following:
Fire
Lighting
Explosion
Aircraft damage
Impact damage
Bursting and overflowing of water tanks
Theft (by forcible entry only)
Hurricane, cyclone, typhoon, windstorm
Earthquake, volcanic eruption
Flood
Loss of rent (not exceeding 10% of the total sum covered)
Personal Public Liability
Householder additional coverage
Breakage of mirrors (other than hand mirrors) whilst in your home
Compensation for death of the Participant
Servant's property
You may also add up optional benefit with additional contributions,
Riot, Strike & Malicious Damage
Additional rent coverage
Public Liability – additional limit
Theft without limitation of being accompanied by actual forcible and violent breaking into and/or out of your home (householder only)
Kembara IKHLAS
IKHLAS Travel P.A
Never let your dream trip become a nightmare due to unforeseen circumstances! Let us provide the right coverage with Comprehensive Travel Protection plan. You can now travel around the world with peace of mind.
IKHLAS Kembara Plus – Inbound & Outbound
IKHLAS Kembara Plus – Hajj & Umrah
[custom-facebook-feed id=1396958197301011 headertext='Facebook Feed' layout=half enablenarrow=true exclude=social,link,likebox,sharedlinks num=5 linkhashtags=false fulllinkimages=true exfilter="eikhlas.com.my,takaful-ikhlas.com.my,bit.ly" cachetime=1 cacheunit=days]
Takaful Ikhlas Berhad. provides family, group, and general Takaful plans and riders for individuals and commercial enterprises in Malaysia. The company offers family and group Takaful plans, such as savings or investment-linked, and mortgage protection plans; and plans to cover properties, such as vehicles, buildings, and other assets. It provides motorist and car replacement programs; and fire, house owner/householder, personal accident, Perdana P.A., Kembara, public liability, burglary, money, fidelity guarantee, comprehensive perils, mobile equipment, electronic equipment, plate glass, contractors' all risks, workmen compensation, employer liability, Niaga, machinery breakdown, marine cargo, boiler and pressure vessel, foreign workers' compensation scheme, and erection all risks Takaful plans. The company offers its products through various distribution/service channels, such as agency personnel, brokers, financial institutions, motor franchise holders, co-operatives, and Islamic bodies. It also allows customers to purchase and renew plans online. The company was incorporated in 2002 and is based in Kuala Lumpur, Malaysia with regional offices in Selangor, Sungai Petani, Kota Bahru, Johor Bharu, Kuching, Kota Kinabalu, Melaka, Kuantan, Ipoh, Terengganu, and Putrajaya, Malaysia. Takaful Ikhlas Berhad. operates as a subsidiary of MNRB Holdings Berhad.